Humanistic Gestalt Counsellor, Psychotherapist
and EMDR Practioner in Fareham
A professional, confidential counselling, psychotherapy and EMDR service for adults and young people over 13 years.

Centrally located in Fareham within easy reach of Gosport, Portsmouth and Southampton
Welcome to Natalia Hallam Counselling
Do you feel anxious, depressed or stressed,

you might have suffered a bereavement and are struggling with loss?

Perhaps you need support in coping with trauma, panic and PTSD,
life transitions or relationship difficulties...

...or are you simply feeling lost, confused and unsure of what is wrong?


Counselling and psychotherapy provide a safe, confidential and non-judgemental professional relationship to express feelings, feel heard and understood and to gain clarity of life experience. Our patterns of relating to other people often cause blocks to leading an authentic, happy and peaceful life. Through a process of exploration and discovery these blocks are identified and challenged, bringing lasting change.

Counselling will encourage you to explore your experiences and express your feelings. Following therapy my clients often describe feeling empowered, resilient and emotionally free from their negative self-beliefs, these lasting changes underpin Natalia Hallam Counselling ethos.



EMDR Therapy

Eye Movement Desensitisation and Reprocessing is a structured form of Psychotherapy. If you have experienced trauma or upsetting experiences, they can become stuck unprocessed in your brain. This leads to the re-experiencing of the event as if it is actually still happening in the here and now. You may suffer with PTSD, CPTSD, anxiety, panic, flashbacks, nightmares, low self-esteem and intrusive thoughts. EMDR uses bi-lateral stimulation of the brain to reprocess the trauma so it is no longer disturbing for you, enabling you to resolve your distress. EMDR is a highly effective therapy for many issues including; trauma, abuse, PTSD, bullying, pain, self-esteem issues, phobias and anxiety. You can find out more about EMDR at EMDR UK



"Our deepest, most profound stirrings of self-appreciation, self-love and self-knowledge surface in the presence of a person whom we experience as totally accepting" (Zinker, 1977)


I offer a free telephone consultation to discuss any questions you might have, please contact me directly on 07783 058343.

Session fees are charged at £55 for a 50 minute online or face to face counselling session. I also offer shorter sessions of 25 minutes for young people under the age of 16 years, the fee is £30 per session.

The first session is the initial assessment; your opportunity to meet me, to try out the process and see if we are a good fit for working together. I will take some history and we will discuss how we might work together to achieve your therapeutic goals. Anything you choose to discuss will be handled in confidence and with sensitivity.




How I can help
I offer a collaborative and reflective relationship, demonstrating consideration and sensitivity for your experiences, feelings and needs. I will listen to you with empathy, aiming to understand how you are feeling and your process of making meaning of your life.

My approach offers creative ways of supporting you in slowing things down, understanding your problems on a deeper level so we may identify what is beneath your difficulties and what is keeping them going.

I practice from a Humanistic Gestalt counselling approach. Utilising a variety of therapeutic models within a humanistic framework such as: Gestalt, Phenomenology, Person-Centred, Transactional Analysis, Solution Focussed, Cognitive Behaviour Therapy, Mindfulness and Experiential ways of working.

As a counsellor my therapeutic experience is diverse, I have successfully worked with many people experiencing a range of often complex and interconnected issues, including:


Abuse, in all its forms; emotional, domestic, financial, physical, psychological and sexual/ coercive control and bullying
Anxiety, Generalised Anxiety Disorder (GAD), Panic, Stress and Depression/ Low Mood
Attachment and Personality Disorder (Bordeline Personality Disorder/ Emotionally Unstable Personality Disorder)
Bereavement and Loss
Childhood Sexual Abuse
Complex Post-Traumatic Stress Disorder (CPTSD)/ PTSD, Trauma
Dissociation and Dissociative Disorders
Family and Relationship Issues, Separation and Divorce
Low Confidence and Self-Esteem, Shame
Pregnancy and Birth
Self-Harm and Suicidal Thoughts
Sexual Abuse, Exploitation, Violation and Rape
Unresolved Issues; Anger, Childhood
Work Issues and Redundancy




So if you...
find life an uphill struggle
feel past events are affecting how you cope today
experience fear or panic when interacting with others
find saying no difficult and often feel frustrated
strive for perfection but never feel enough
...and you would like to...
feel calmer and sleep better
recover from your past
develop confidence and speak to people without worrying what they are thinking
understand your needs and how to get them met
improve your self-confidence and recognise your worth
...Then you have come to the right place!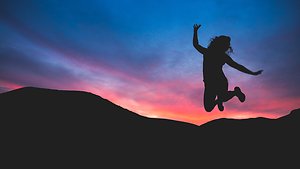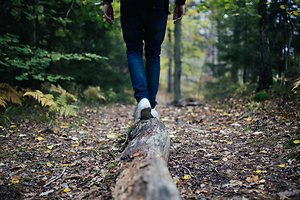 Taking the First Step
The first step is to contact me however you feel comfortable. I invite you to send me a text or or call me on 07783 058343, alternatively click the link below to send me an email.

I am happy to answer any questions you might have and we will book an initial assessment session. This is your opportunity to meet me at my practice in Fareham, near Gosport, Portsmouth and Southampton to find out if therapy is for you.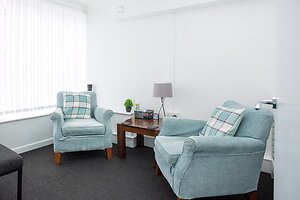 My Practice
I am a fully qualified and insured Counsellor and Psychotherapist and an accredited member of The British Association for Counselling and Psychotherapy (BACP).

My practice offers a safe, welcoming and comfortable space centrally based in West Street, Fareham, with excellent road and rail links, making it within easy reach from Gosport, Lee-on-the-Solent, Locks Heath, Portsmouth, Southampton, Stubbington, Titchfield and Wickham. Click here to view map